Our first favorite spot close to Kick Ash Beach Bungalow on 30A
Everybody has their favorite spots – restaurants, shopping, recreation, and we're no different. When you stay at the Kick Ash Beach Bungalow, here is our first recommendation to get you started making memories of your own.
The Beach! Of course, it's a beach vacation after all. It's just a short walk to the beach. Our beach access is really close – a 7-minute walk, and we provide the wagon, chairs, games, and umbrella.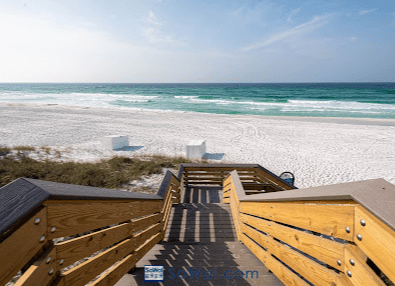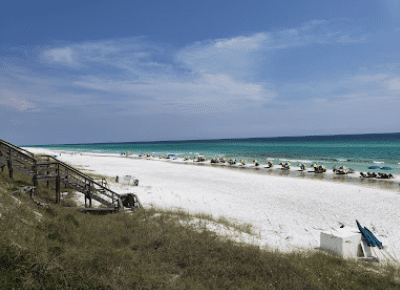 Look at that Sugar Sand! Not only that, there are clean restrooms and a sand shower right there.
The really neat thing about the Kick Ash Beach Bungalow is that even though its really close to everything, it's set just off 30A in a laid-back, quiet neighborhood. When you want to relax, it's just the right distance from the traffic, hustle and bustle. Kick back and relax after a day of beaching.