Get a 20% Discount on the finest golf carts during your stay. We partner with VacaCarts, a veteran owned business. Our deal gets you a fine golf cart, delivered to the Bungalow, at a 20% discount!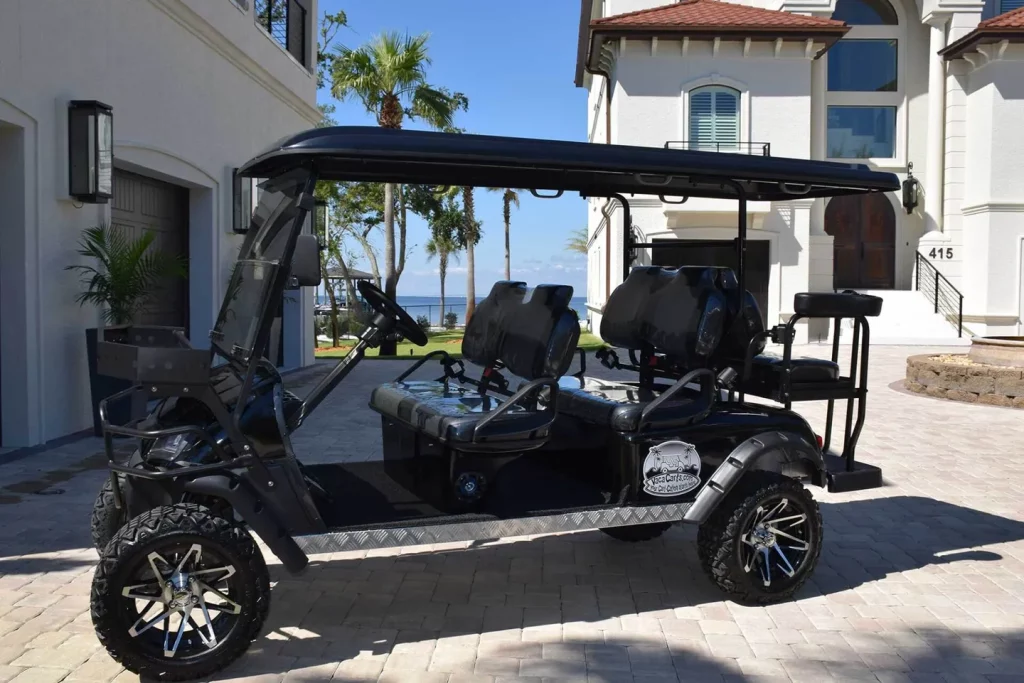 To order your cart and redeem your discount at the website. Go to https://vacacarts.com and use the discount code sent to you after you booked.
These are great people, with great service, and the best way for us to provide you a cart for your stay.